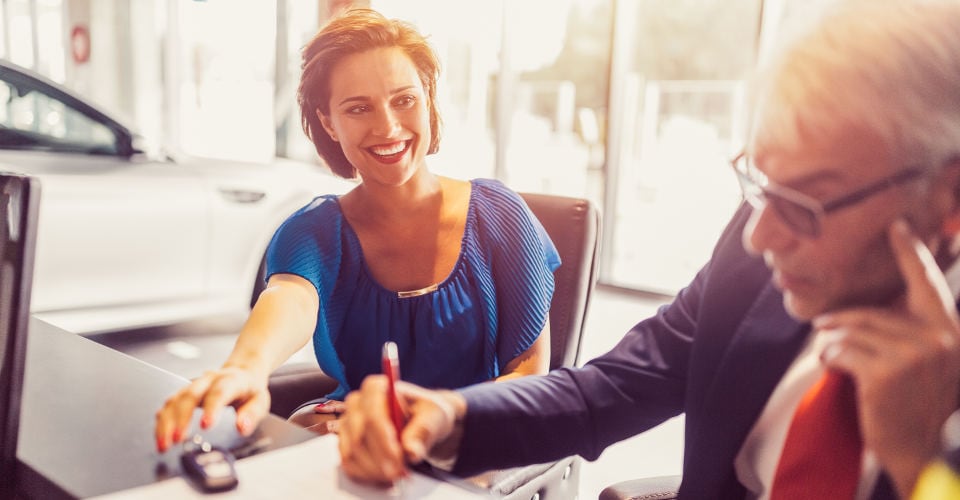 The feeling of driving home in a brand new Chrysler, Dodge, Jeep, or Ram is a wholly rewarding experience, but before you do, an important decision needs to be made. Should you finance or lease your new vehicle? Dan's CDJR is here to help you make a decision. Take a look at our finance vs. lease research article to be on your way to taking home a new Chrysler, Dodge, Jeep, or Ram model.
Before you decide on financing or leasing, check out the new vehicle inventory at our Chrysler, Dodge, Jeep, and Ram dealership in Westborough, MA for available models.
Pros of Financing
Are you planning on keeping your vehicle for a long time? Buying a vehicle makes more sense in the long run financially. You'll also gain equity in the car once it is fully paid off.
Drive wherever your heart desires because there aren't any mileage restrictions when you finance a vehicle.
Don't love your vehicle anymore? Even if you're still making auto loan payments, you can sell at anytime.
Pros of Leasing
Monthly lease payments will be lower than loan payments because you are only financing the depreciation of the vehicle that occurs within the lease terms.
Because leased vehicles are brand new, they are covered under the manufacturer's warranty. All you will need to pay for is scheduled maintenance.
With leasing, you have the opportunity to try out the latest tech features every few years.
Cons of Financing
A large down payment is typically required when you want to go the route of auto financing.
If you don't have a sizable down payment, your monthly payments will end up costing more.
Excessive wear and tear could lower the value of your vehicle significantly.
Cons of Leasing
Mileage restrictions hinder how much you can drive a leased vehicle every year.
If you want your vehicle to be one-of-a-kind, consider financing. You cannot customize a leased vehicle.
If you return your leased vehicle in a condition beyond what is considered normal wear-and-tear, you will have to pay additional fees.
Should you have any additional questions regarding our finance vs. lease research, please don't hesitate to contact Dan's Chrysler, Dodge, Jeep, and Ram by sending a message or calling (866) 403-3130.